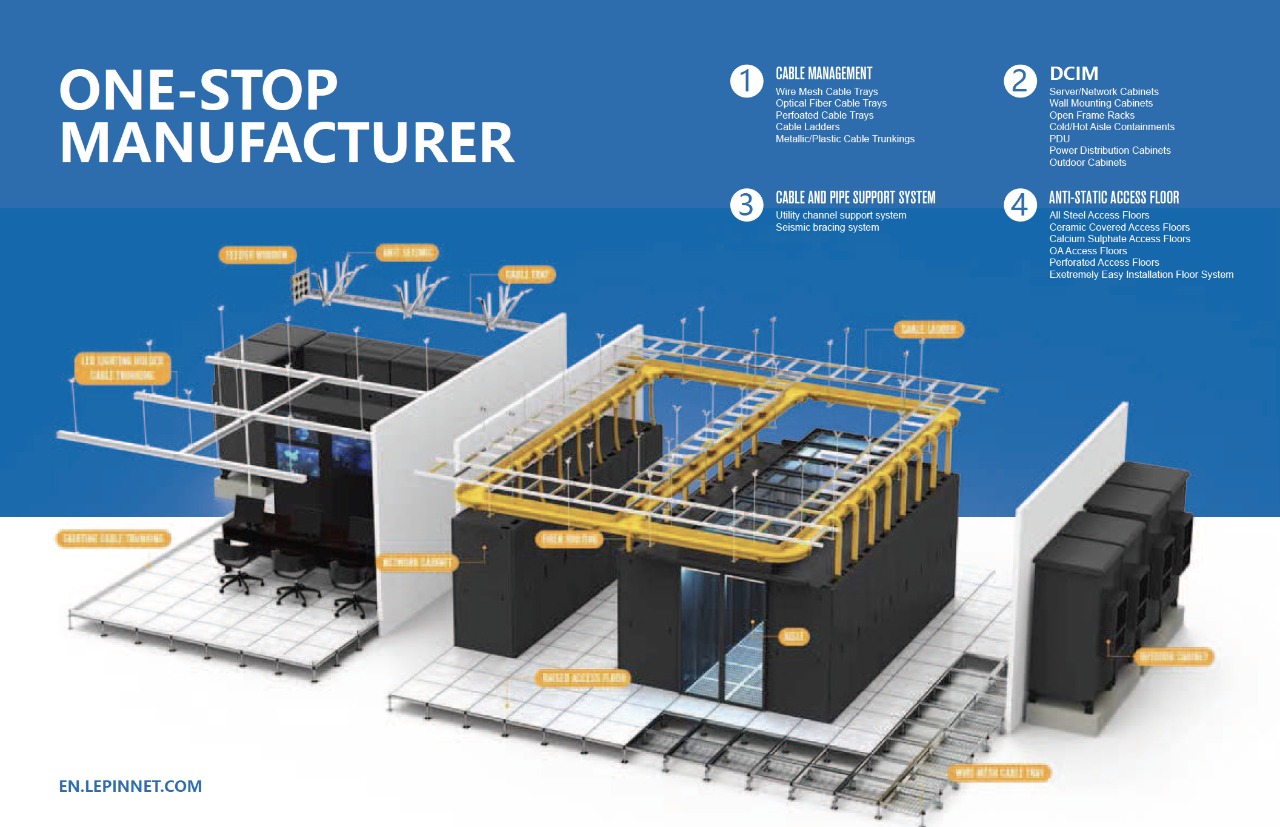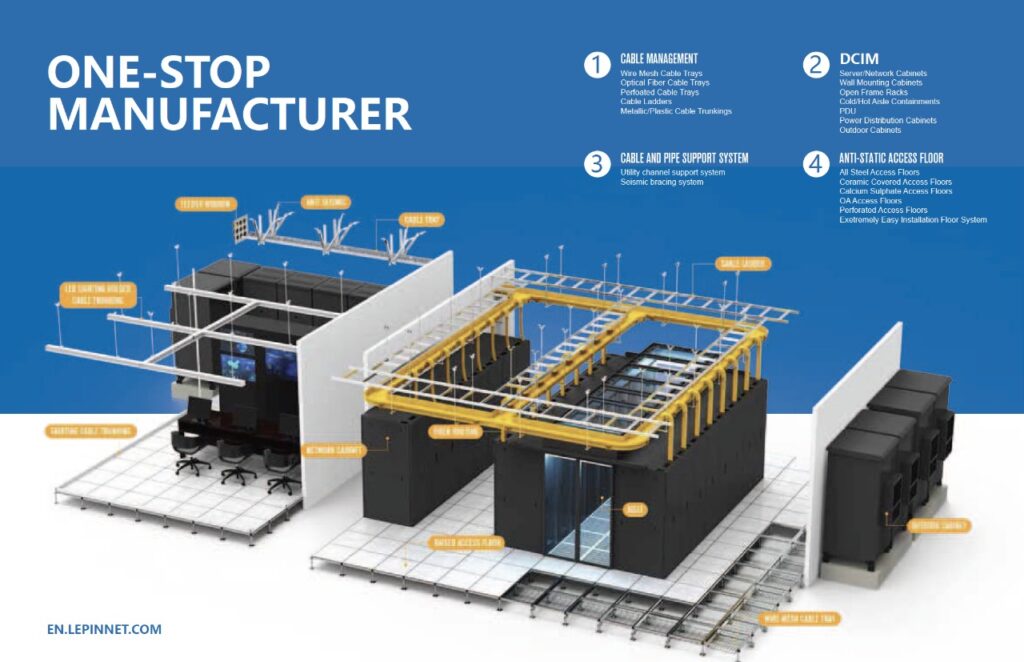 Quality Technology Group, es distribuidor directo de fabrica, Ningbo Lepin Network Equipment, China, establecida en enero de 2006, cubre un área de 30.000 metros cuadrados, con más de 300 trabajadores. Cuenta con las certificaciones y normas exigidas en la industria para sus productos:
ISO9001, ISO14001,

ISO18001 certificación, con más de 100 millones de activos fijos, las ventas anuales de más de 120 millones de RMB en 2017
Conformit Européenne (CE)
UDEM International Certification/ Auditing Training Centre Industryand Trade Inc. Co.
EN 61537:2007
Low Voltage Directive 2014/35/EU
Underwriter Laboratories (UL)
CSA C22.2 NO. 126.1-09 METAL CABLE TRAY SYSTEMS NFPA 70 NATIONAL
ELECTRICAL CODE Compliance UK-PSA MOB PF2 Standard US-CISC A A/F
Líneas de Productos:
Raised Floor Systems.
Solutions for data centers, BPOs, Hotels and Casinos, Airports, Hospitals, Universities
Cementitious Infill Steel Raised Access Floor
Ceramic Cover Steel Raised Access Floor
Calcium Sulphate Antistatic Raised Access Floor
Steel Encased Wood Core Raised Access Floor
Air-flow raised Access Floor System In All Steel
Intelligent Temperature Control Air Supply Floor System
Aluminum Raised Access Floor System
Aluminum Perforated Access Floor
Glass Floor
Cover pattern
Installation Extremely Easy Access Floor System
Solutions for Office Buildings
OA Floor
Bare Panel With Trunking
GRC Floor
Parts
Pedestals

Stringers

Accessories
Cabinet and Racks
Cabinet
MODULAR MINI DATA CENTER
KH-SERIES CABINET
KI-SERIES CABINET
KJ-SERIES CABINET
KD-SERIES CABINET
KA-SERIES CABINET
KB-SERIES CABINET
KC-SERIES CABINET
X-SERIES CABINET
Wall Mounting Cabinet
KW SERIES WELDED WALL MOUNTING CABINETS
KU SERIES WELDED WALL MOUNTING CABINETS
KX-SERIES DETACHABLE WALL MOUNTING CABINETS
KV-SERIES DETACHABLE WALL MOUNTING CABINETS
KY-SERIES DOUBLE SECTION WALL MOUNTING CABINETS
Open Racks
KOA SERIES STEEL OPEN RACK
KOB SERIES STEEL OPEN RACK
KOC ALUMINUM SERIES OPEN RACK
KOD ALUMINUM SERIES OPEN RACK
Accessories
CableTray Systems
TROUGH CABLE TRAY
BUILT-IN SPLICER TROUGH CABLE TRAY
PERFORATED CABLE TRAY
CABLE LADDER
LONG SPAN CABLE LADDER
ENERGY SAVING CABLE TRAY
WIREWAY
Wire Mesh Cable Tray.
Fiber Management System